8 trends in Social Media in 2022
8 trends in Social Media for 2022
2022 is here ! It is about time to think about your digital strategies to reach your goals!
It is crucial to define a clear and precise plan to make the best use of your available resources.
Here are 8 social media trends that will help you to build better media plans.
1) Brand image, 1st factor in your success
Consumers are increasingly taking into account your brand image and values in their purchasing process. For instance:
the Environment;
the well-being of your employees;
your raw materials;
your suppliers;
influencers;
your tone of voice;
etc.
These criteria will allow you to stimulate purchase intent… or might have the opposite effect.
Be attentive to the younger generations
The younger populations are particularly sensitive to this. They no longer hesitate to pay a little more for a product if they see that the company takes into account the major issues which our society faces nowadays.
Consequently, it will be important for you to plan a fairly large budget to communicate in this sense on social platforms to gain awareness over your competitors. TikTok/Instagram/Snapchat will be the most suitable platforms to reach younger targets. Be careful however to the quality of your content.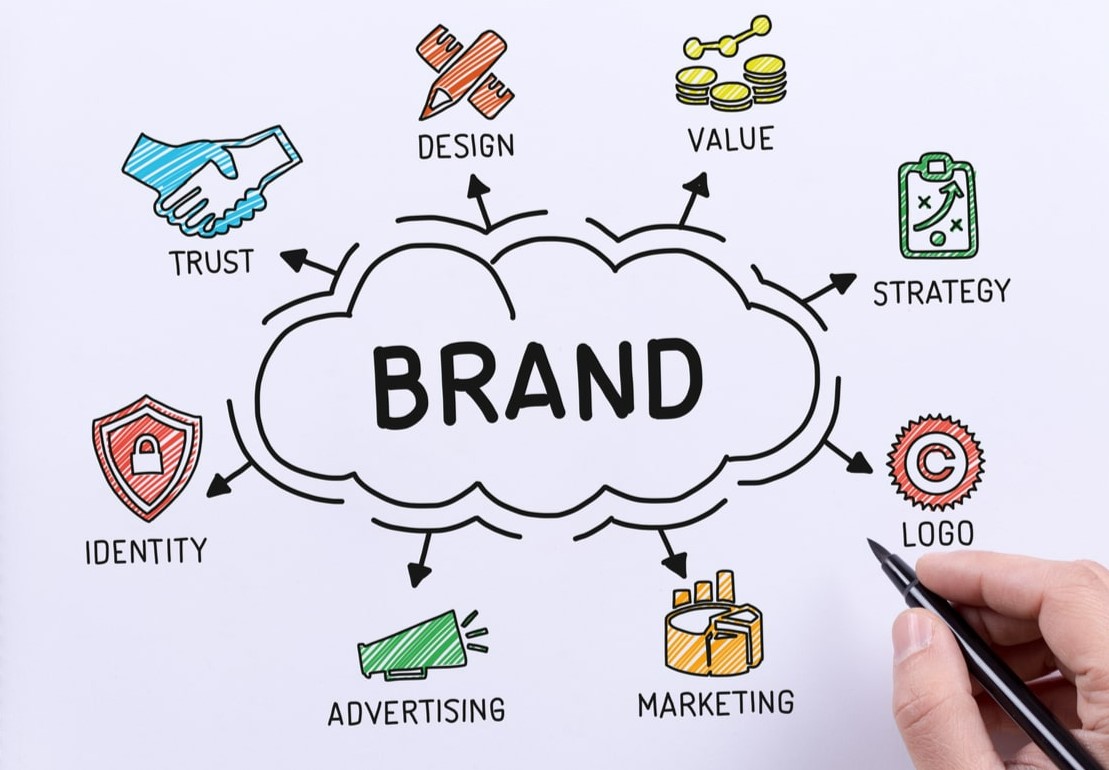 2) I talk with my clients
In addition to the importance given to these major issues, generic communication no longer has the same impact as it used to. New generations expect nowadays that :
the message is personalised;
you speak to them directly;
your potential customers can have a conversation with you.
This change must take place across all your paid or organic communication campaigns. This shift will result in a number of important adaptations, such as:
adjust your Tone of Voice to your target audience,
talk to your customers to find out their real needs;
be more precise in developing your audiences so that your message reaches its goal;
adapt creatives to the medium
…
In 2022, it will be essential to adapt one's way of communicating according to the channels and targets. An ad will not be the same on Facebook, Snapchat or TikTok. Each platform has its specific codes in terms of content. These codes must be your first criteria when developing and validating creative proposals. There is a fine line between a successful campaign and a huge failure. Take therefore the time to develop the right content.
3) Social Shopping, the shopping centre of tomorrow
"Where did you buy that jumper, it's so beautiful!", "On Pinterest…."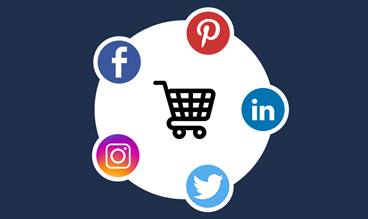 It may sound a little crazy, but this type of conversation is likely to become normal in the near future.
2020 saw an explosion in online shopping. This accelerated the evolution of consumer habits, breaking down some barriers still existing for some customers.
But buying on your website is only one step in the development of e-commerce. All big players in Social Media are developing or refining their shopping products to offer an even more fluid user experience.
Shopping on these applications significantly reduces the time needed to purchase a product (and therefore the time needed to think about it).
Via le e-commerce
Currently, when a prospect sees your ad on their news feed, they have to go through the following steps:
click on it to be redirected to your site
log in;
discover and validate your product
add it to their basket;
register (if they are a new customer) or log in (if they are an existing customer);
fill in their credit card details;
fill in the delivery details;
confirm their purchase;
proceed to checkout via the options you offer them.
You can lose your prospect at many stages during this type of shopping journey.
Via le Social Shopping
Via Social Shopping With Social Shopping, all of this will be done more quickly because everything will be linked to their user account. When your prospect sees your ad, they simply :
click on the ad;
add to cart;
validate their purchase;
We here go from 9 steps to 3… an important gain for lead retention.
Another strength of social shopping is impulse buying. Imagine that your customer is searching on Pinterest for inspiration and "accidentally" comes across your product. As all their banking and delivery information is already stored in the app (and the cooling-off period is removed). It will only take them 3 or 4 clicks to buy your product since they want it right now.
2022 must be your year to enter Social Shopping. However, you should not launch campaigns on all platforms on the same day. We advise you to organise a step-by-step integration plan to get a feel for this new conversion channel.
Depending on your target audience, platforms such as Facebook & Instagram may be preferred as you will be present on both applications in one implementation. By following their steps, you will be able to create your "shop" as well as your different product catalogues. These can be updated regularly and simply according to your needs, in order to offer your audiences all your products via an additional channel.
4) Facebook/Instagram: fewer campaigns, bigger budgets
Meta has long used its targeting capabilities and their precision as a selling point to get advertisers to use its platform for their advertising campaigns. It was possible to choose the name of a TV show, the name of a specific football player (if he was famous enough of course) or other keywords and cross-reference them with your family situation, your return from holiday or your birthday.  All of this made it possible to have a very specific message aimed at a very (too?) specific audience.
Things have changed Today… or even reversed.
The disclosure of the various cases and the appearance of Belgian and European regulations "pushed" Meta to position itself as the Mass Media of social networks. To demonstrate this, here is one of the arguments they used:
"Anyone with a mouth can eat chips".
In other words: "stop doing 'Interesting snacks' on 35-50s. Do 18+".

Following this logic, you will need a larger campaign budget to ensure a minimum presence on a very large target (remember, below 20% target coverage, you are invisible). An increase in budget of this level in a fixed envelope will inevitably lead you to make choices in your communication and in the campaigns that you will promote. You will therefore have fewer, but larger budgets.
The choices will be difficult. Apart from Facebook/Instagram, there are many more social platforms available to reach your targets than there were a few years ago, not to mention the technical developments that have already taken place or are still to come…
5) A world without cookies is a new recipe to find
Initially planned for 2022, the end of third-party cookies by Google has been (fortunately?) postponed to 2023.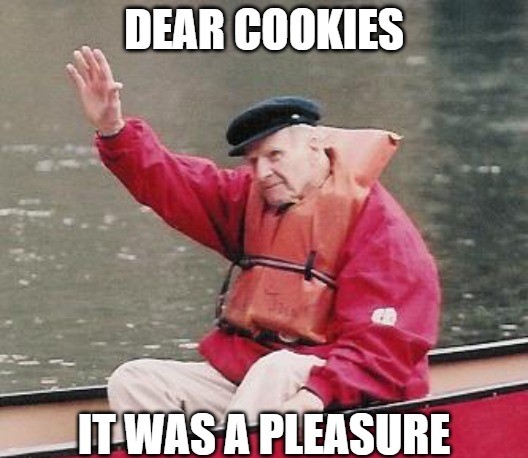 Indeed, few advertisers had prepared for one of the most important technical changes in recent years. Have you done so? Have you already implemented Facebook's Conversion API to cope with this? If not, it will be important to plan for this in your 2022 plans.
This isn't just a little piece of code that you'll need to put on your site page. No, it's a technical integration that can be complex depending on your needs.
It will therefore be essential to prepare a schedule with the people who are essential to this project in order to be able to integrate everything in a serene manner. It will be necessary to :
define the scope of preparation;
establish deadlines;
anticipate the consequences (campaigns and audiences);
implement the new structure;
plan a test period;
correct any problems.

Your goal will be to enter this new world without Google's Third Party Cookies in 2023 without worries by optimising your social data that can feed your own CRM data.
6) First parties are often the best
Let's talk about your CRM. It will be your best weapon in the years to come. Having high quality databases will allow you to be better in many areas, including the personalisation of the message and the increase of the conversational aspect (see point 2). As you have surely experienced, your CRM deserves all your attention and special care in order to use all the marketing possibilities available.
Alongside Conversion API, an action plan should be initiated to prepare and increase your CRM. For this second point, several channels should be taken into account:
your website;
your mobile application (if you have one of course);
your newsletters.
7) Some good content for a good CRM
Users do not give out their contact details as easily as before. They are more aware of the value of their information.  
We will have to convince them! How will you tell me? By offering them clean, quality content that meets their expectations or needs. Your content will carry your credibility and increase buyers' appreciation when they need your products/services.
When we talk about clean content, we are talking about everything that you will develop through your different channels whether it is on your website, your blog to inform people or on your social networks.
Take TikTok for example, if you find the ideal angle that combines the codes of the platform and the messages you want to convey, your content can quickly go viral. Thanks to this, you will be able to reach users who would not have known or had the right perception of your brand if they had just seen an ad in the middle of other videos. Good communication always starts with good content! You have to be able to stand out from the crowd. This is not to mention the fact that the number of companies on the platform is not yet as high as that of competing applications. This can be a good investment.
8) Mr and Mrs Ambassador
You've certainly heard of influencers and might even have incorporated them into your strategy. You send them your products or they test your services in exchange for one or another post to their followers. That's fine… but maybe not the best option. We advise you to pay great attention to this type of communication by
choosing precisely the person on social networks who will become your ambassador. The one who will work with you in the long term without promoting your competitors. A real relationship of trust must be created. The personality you choose, the one you work with, will become the image of your brand, the image of your product. It is therefore necessary to analyse all the characteristics:
types of content;
target audiences;
values;
types of language;
opinions;
previous commercial agreements;
…
This will prevent your partnership turning sour and impacting and image you have taken time to build.
You will not be able to ask your ambassador to change their way of being, communicating or the subjects they deal with. Indeed, if their number of followers is important, it is because their concept is popular. Asking them to change to talk about your product or service will be counterproductive for both you and them.
If necessary, you should help them integrate your products/services into their content structure. This is how the partnership can benefit you in the long run.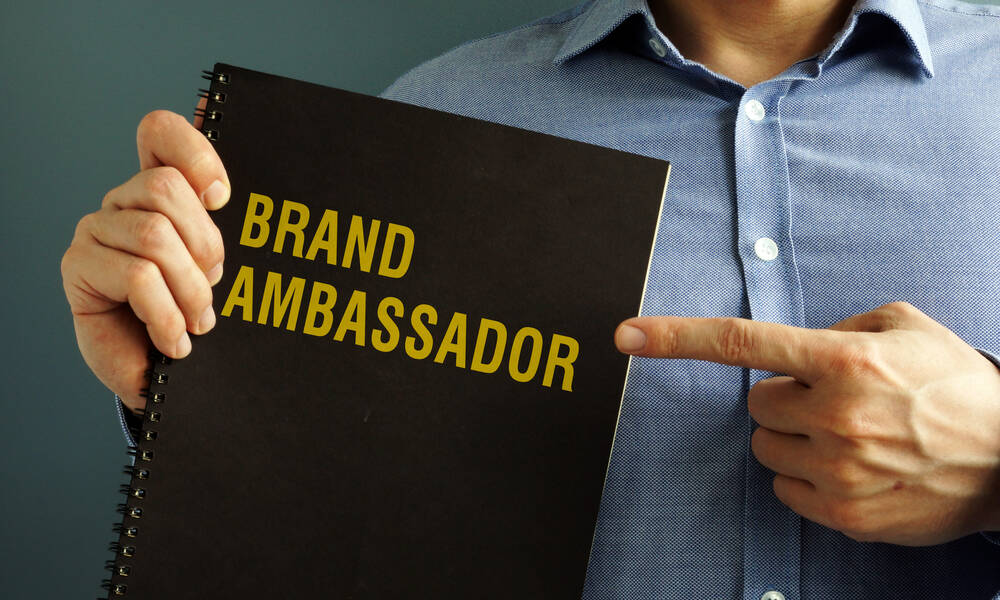 source : https://associationsnow.com/
Conclusion
Like digital media, Social Media are constantly evolving. It is essential to keep up to date and adapt accordingly to maintain the most consistent communication with your customers or prospects.
Take the time necessary to succeed in your evolution, don't do things "because you have to be there". Quality will be your first asset to succeed in your communication on this type of platform.
The challenge that this represents is great. It might be wise to analyse your digital media management in general to see how it can be optimised to be more effective.
The D-Asset team,
Find out more about our training, recruitment and digital structure optimisation services.