A tailor-made search engine expert!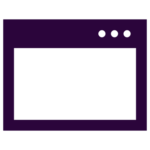 Search Engine Marketing is a unique discipline in the web ecosystem and is one of the most important channels for generating traffic. If properly mastered, it can generate several thousand qualified visits and increase the profitability of a website.
Recruiting a search marketing specialist is currently a very complex task on the Belgian market. Indeed, to be operational, the candidate must master both paid search (SEA) and natural search (SEO). This specialist must also have a solid knowledge of web analytics, ergonomics (UX), web texts…

D-Asset will help you find and/or train the most suitable employee for your search engine marketing needs.
Depending on the resources available in your company, we can help you hire a new staff member or upgrade their skills. We will help this person acquire a solid foundation, and then guide him or her through the various actions.
A senior coach specialised in SEO and SEA will take care of developing the skills of your new talent.
Some advantages for your business:
Facilitated/accelerated recruitment
With more than 30 years of combined experience in digital marketing, D-Asset helps companies to internalise different areas of expertise. Social Media, SEA/SEO, Display/Video, Web Analytics, Web Redaction, Digital Marketing,...
Optimised staffing, concrete training, coaching and Follow up of your talent by a senior specialist... Seize all the opportunities offered by digital media with D-Asset!
D-Asset
Rue des Pêcheries, 78/9
1160 Auderghem
Belgium
0767.830.323