Your customised Web Analyst!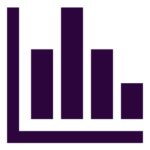 With web analytics you can evaluate the efficiency and profitability of your website. The return on investment (ROI) can be calculated at the site level, but also for each lever (Social, SEA, SEO, Display/Video/Audio, Emailing…) or campaign. Web analytics is therefore essential for any digital strategy.
Google Analytics, Matomo, Adobe Analytics/ Omniture… Web Analytics tools are numerous and complex to understand.  The analyst will need to have a perfect technical knowledge of the software and best practices to be able to use its full potential.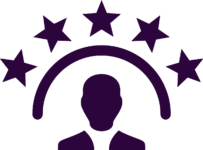 D-Asset guides you to give your employee a perfect command of your Web Analytics software.  We will consolidate their knowledge through practical modules to make them operational quickly. The skills developed include :
account creation and configuration;
Installation of the detection script (+ detection of any bugs);
key metrics and leading indicators;
execution of A/B tests;
creating dashboards and reports;
etc.
Some benefits for your company:
Easier/Faster recruitment
With more than 30 years of combined experience in digital marketing, D-Asset helps companies to internalise different areas of expertise. Social Media, SEA/SEO, Display/Video, Web Analytics, Web Redaction, Digital Marketing,...
Optimised staffing, concrete training, coaching and Follow up of your talent by a senior specialist... Seize all the opportunities offered by digital media with D-Asset!
D-Asset
Rue des Pêcheries, 78/9
1160 Auderghem
Belgium
0767.830.323